Roaming
Wed., August 16 2017
7:30 pm
Claudia Heu & Axel Brom in the frame of "How to live together", Kunsthalle Wien.
Meeting point: U6 Station Spittelau / Exit: J - Holaubek Platz
...And suddenly a pathway beckons from above.
Forcefully. (Claudia)
My body is captured in the image that
the world offers me at the moment. (Axel)
Claudia Heu and Axel Brom invite friends, acquaintances and strangers. What still undiscovered, possibly forgotten rooms open up when we align ourselves with the timeless and with what time drops into our arms. What happens, what occurs, when our bodies look and our senses move.We recommend to come without a bag/pack or keep it light.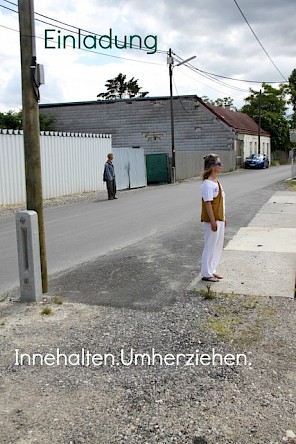 http://www.kunsthallewien.at/#/de/veranstaltungen/umherziehen