Innehalten. Umherziehen. #2
Fri., July 15 2016
8:00 pm
within STOFFWECHSEL WERKSTATT (July 11th - 24th, 2016)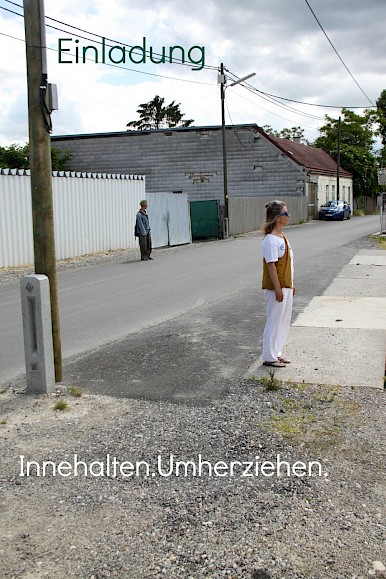 What kind of unknown, perhaps even forgotten spaces open up when we go with the flow of time and with what it brings along? What could happen? What would we come across? What may come from it?

Claudia Heu and Axel Brom roam about the city of Vienna for several weeks and practice pausing  and roaming. For this purpose they invite friends, colleagues, guests and strangers. The crowd of companions grows.
This is another invitation.
Meeting point U1 Station Donauinsel/ Ausgang Donauinsel
Duration: 60 to 90 min.
Free Participation!
We recommend to come with no or light bags.